Game Changer
If you're aged 15-24 and haven't really worked much before or haven't found the right thing for you it can feel like the world is against you. That's where we come in! We are Game Changer and we have buckets-full of experience of working with young people.
We are a creative, energetic group looking to help young people
For 18-25 year olds, simply getting started on the road to finding a dream job, or even simply getting a job, can be the hardest part of all. Especially the way things are at the moment.
This is when we step up to help. We are Game Changer, a partnership led by Real Ideas, and we see the world differently. Our constant team mission is to work together to create a fairer world by solving problems and creating opportunities – and this is exactly what we do, day-in-day-out, for young people under 25.
We matchmake young people with businesses, peers, inspiring leaders, and early start-ups to create exciting, connected and dynamic conversations that not only open doors, they might just create them!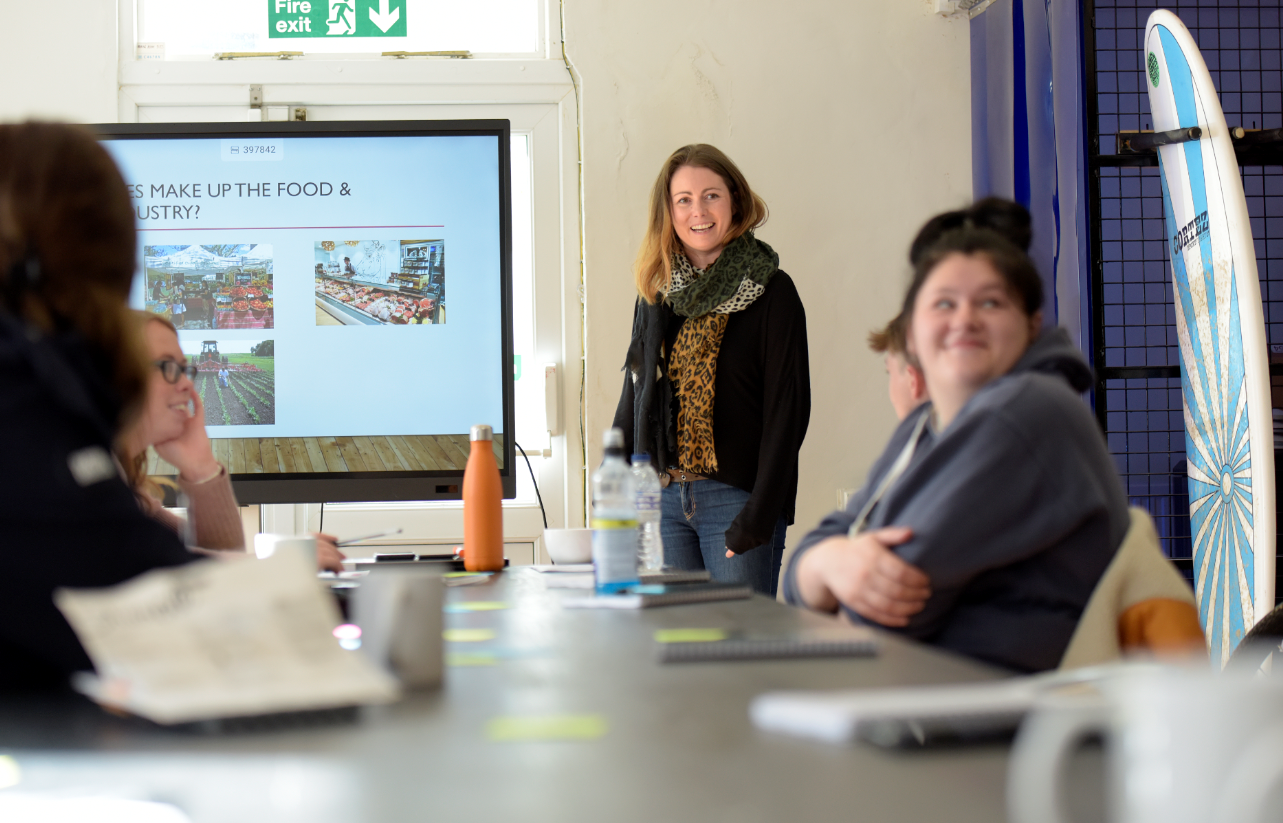 Meet our amazing team
Our Game Changer 'navigators' look well beyond the 'normal' set of job options and dedicate themselves to untapping determination, energy and passion, alongside skills and talents, in our young people. They are on hand to literally navigate you through from start to finish.
Find out what young people have to say
Our young people are talented, driven and determined to succeed. See how Game Changer has helped them to realise their potential.
Game Changer flicked a switch in my brain and made me see that I have a tendency to over-analyse and over-criticise myself, a large part of which is down to being somewhere on the spectrum. This is why my confidence would plummet, especially having had my diagnosis. The Real Ideas guys helped me identify healthy ways to self-assess myself, what I wanted to do and how I could do it – but in a positive way which makes much more sense and opens doors for me, rather than closing them. Marcus
Although University gave me the opportunity to learn and develop many new skills, the support I have received after graduation from Game Changer has been invaluable. My experience of working with my mentor, Dena, and the Game Changer team has been absolutely crucial in helping me to market myself as a designer and to create a collection of prints and cards. Elle Heard
This is a great group of people who know exactly how to treat you like a human being, just when you need that most. And I can't thank them enough. They're amazing. Game Changer has definitely been a game changer for me and has helped me get right back on track within, and with, myself. Kieran Dean
Through the Eden Project work with Gamechanger, I felt like I 'gained myself', I was getting help to improve myself. And I also learned ways to deal with my anxiety, and to be able to talk to people, which I wouldn't have done before because I was really shy and into myself. Cameron Waller
I was interested in Art so when I discovered Game Changer, my Real Ideas Navigator took me to some art galleries to see how that works behind the scenes. But that wasn't quite right and what was brilliant was that my Navigator didn't give up on me like other people have done in the past. They brought me to the Eden Project and when I started working outside in the gardens, which was something I had never done before, it made me really happy. Guinevere Horrocks

Game Changer is funded by the National Lottery Community Fund and the European Social Fund.